Thursday, November 20th - 10:30 am to 12:00 pm
Emerges of Data Mining and Image Analysis Techniques
The availability and volume of remotely sensed data has increased dramatically during the past few decades, and novel data mining and image analysis techniques provide an efficient and cost-effective alternative to the approaches employed in the past. This session will address the challenges and opportunities offered by new supercomputing systems and signal processing algorithms for automated and interactive extraction of information.
Opening Remarks:
Dr. Michael Hauck - ASPRS Executive Director
Lena Halounova - ISPRS Congress Director, Czech Technical University

Moderator:
Dr. Tom Loveland - U.S. Geological Survey EROS
Plenary Special Guest: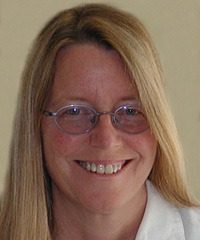 Rebecca Moore - Founder, Google Earth Engine & Earth Outreach, Google Inc

"Petapixel Computing for All: Transforming Remote Sensing in the 21st Century"
Rebecca Moore is an Engineering Manager at Google, where she initiated and leads the development of Google Earth Engine, a new technology platform that puts an unprecedented amount of satellite imagery online for the first time and enables scientists to conduct global-scale monitoring and measurement of changes in the earth's environment. Rebecca also conceived and leads the Google Earth Outreach program, which supports nonprofits, communities and indigenous peoples around the world in applying Google's mapping tools to the world's pressing problems in areas such as environmental conservation, human rights and cultural preservation. Rebecca received a bachelor's degree with honors from Brown University in Artificial Intelligence and a master's degree from Stanford University. In 2013, Rebecca was recognized by the White House as a Champion of Change for Open Science. Her personal work using Google Earth was instrumental in stopping the logging of more than a thousand acres of redwoods in her Santa Cruz Mountain community.