Wednesday, November 19th - 8:30 am until 10:00 am
UAS to Satellites: Platforms, Sensors, Technology, and Systems - Panel Discussion
During the past several decades, there has been an explosion in airborne and satellite technologies designed to help us understand our changing planet. This general session will highlight how remotely sensed data acquired using the latest technology and platforms are being used to further our understanding of an ever-changing Earth.
Opening Remarks:
Stewart Walker - ASPRS President, BAE Systems

ISPRS Remarks & Awards:
Christian Heipke - ISPRS Secretary General, Leibniz University Hannover
Marguerite Madden - ISPRS Second Vice President, The University of Georgia
Moderator:
Jeff Sloan - U.S. Geological Survey
Panelists: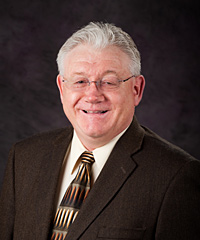 Dr. Kevin P. Price - EVP Research and Technology Development
RoboFlight Systems, LLC.
"Small Unmanned Aircraft Systems (sUAS) Technology and Applications in Agriculture"
Dr. Kevin Price recently joined RoboFlight after serving as a Professor in the Department of Agronomy, with a 20 percent teaching appointment in Geography, at Kansas State University. Before transferring to KSU in the fall of 2008, he spent 19 years on the faculty at the University of Kansas where he served as the Associate Director of the Kansas Applied Remote Sensing (KARS) Program. He also taught for three years at Utah State University. His Ph.D. is in Biogeography from the University of Utah, and he has B.S. and M.S. degrees in Range Science from Brigham Young University, Provo, Utah. His Ph.D. specialization was in analyzing satellite remotely sensed multispectral imagery in order to study natural and agro-ecosystems. Dr. Price has been working in the field of remote sensing and geographic information systems (GIS) for 33 years. Dr. Price has been the recipient of national awards for service within the remote sensing community and served as the Associate Chair and Chair of the Remote Sensing Specialty Group of the Association of American Geographers. He also served on two National Research Council (NRC) committees that addressed issues of sustainable development in Africa and environmental satellite data utilization. As a National Research Council committee member, he served as a scientific advisor to the U.S. State Department, the National Aeronautics and Space Administration (NASA), and the National Oceanic and Atmospheric Administration (NOAA).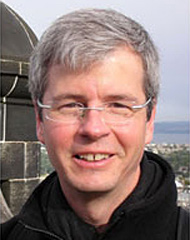 Gary Wick - Physicist, NOAA Earth System Research Laboratory
Physical Sciences Division (ESRL/PSD) on detail to the NOAA Unmanned Aircraft Systems Program
"NOAA Utilization of the Global Hawk Unmanned Aircraft for High-Impact Weather Research and Forecast Improvement"
Dr. Gary Wick is a Physicist in the Physical Science Division of NOAA's Earth System Research Lab (ESRL). Gary is working on the Science Definition Team in NOAA's UAS Program. Gary's involvement in the UAS Program will be focused on high impact weather projects, in particular the new Sensing Hazards with Operational Unmanned Technology (SHOUT). Gary will continue to serve as the NOAA PI for the Global Hawk dropsonde system as part of the Severe Storm and Sentinel Project.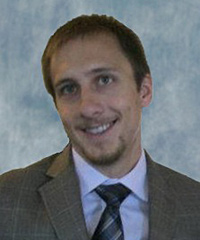 Anthony Carfang - Research Assistant, University of Colorado's Research and Engineering Center for Unmanned Vehicles
"Coperative Control Systems for Autonomous Vehicles to Optimize Network Communication"
Anthony Carfang is a Ph.D. candidate at the University of Colorado, Boulder, in Aerospace Engineering under Dr. Eric Frew. His research focuses on communication systems for unmanned aerial vehicles, specifically optimal control of aircraft to enhance communication in sparse wireless sensor networks. He received his Masters of Engineering from UC Boulder in 2012, and his Bachelor of Science in 2008 at Illinois Institute of Technology, receiving a B.S. in both Aerospace Engineering and Computer Science with a specialization in Information Security. He previously worked at Northrop Grumman and Ironbridge Software, as well on projects with US FIRST Robotics. When not busy with research, Anthony is an avid bike racer, competing at the Collegiate National Championships in 2014.