Wednesday, November 19th - 1:30 pm to 3:00 pm
Land Change Science - User Perspective Panel Discussion
There has been remarkable progress over the last several decades towards developing data sets that characterize the Earth's land surface properties, ranging from local to global scales. This session will explore recent progress towards developing these data sets, and will describe how these data sets are being used to assess and manage our natural resources.
Opening Remarks:
Tom Holm - Pecora Steering Committee Chair, U.S. Geological Survey

ISPRS Remarks & Awards:
Christian Heipke - ISPRS Secretary General, Leibniz University Hannover
Marguerite Madden - ISPRS Second Vice President, The University of Georgia
Moderator:
Jim Irons - NASA
Panelists: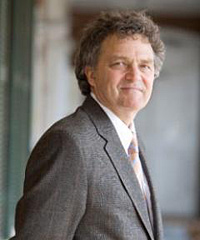 Professor Chris Justice - Univ. of Maryland (Pecora Award 2014)

Professor Justice received his Ph.D. from the University of Reading, UK and is currently the Chair of the Department of Geographical Sciences, University of Maryland. He was the Discipline Lead for the development of NASA MODIS Land Product Suite and now has the same role for NASA Suomi NPP VIIRS Land Discipline Team. He is a co-investigator on the Landsat Science Team, with Dr. Eric Vermote. He is the Program Scientist for the NASA Land Cover Land Use Change Program and is the Co-Chair of the GOFC-GOLD Fire Implementation Team. He is Co-Chair of the NASA LANCE User Working Group. His research is in the development and use of time-series earth observation satellite data, starting with the AVHRR and subsequently with MODIS and VIIRS. He research has a focus on the practical use of satellite remote sensing for societal benefit and he has developed systems for global agriculture, fire and land use monitoring. He is currently studying the extent and impacts of global agricultural drought and has been instrumental in the development of the GEOGLAM initiative endorsed by the G20 Agricultural Ministers, for which he is Co-Chair of the global program. He co-leads the Center for Agricultural Monitoring Research at the University of Maryland.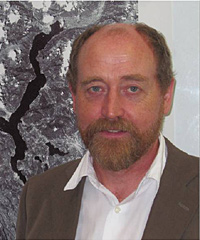 Dr. Alan Belward - European Commission Joint Research Centre, Italy

Dr. Belward works at the European Commission's Joint Research Centre in Italy where he is Head of the Land Resource Management Unit - provides information for European and International policies aiming to balance competing land-use demands while securing access to natural resources and maintaining ecosystem services. In the 1990s he co-chaired the International Geosphere Biosphere Programme's Land Cover Working Group and chaired the Committee for Earth Observing Satellites (CEOS) Working Group on Calibration and Validation. From 2002 to 2006 he chaired the Global Climate Observing System's (GCOS) Terrestrial Panel and in 2009 he was appointed to the GCOS Steering Committee. He was a member of the NASA and USGS Landsat Data Continuity Mission Science Team from 2007 to 2011 and is currently part of the European Space Agency's Sentinel-2 Mission Advisory Group. He is also a visiting lecturer at the Technical University of Vienna where he teaches Environmental Technologies and International Affairs.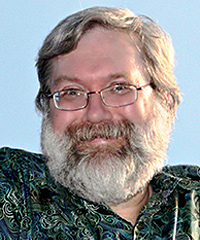 Dr. Tom Loveland - U.S. Geological Survey EROS

Tom Loveland has been engaged in research in the use of remote sensing for land characterization for over 30 years and has been involved in land cover studies spanning local to global scales. Loveland is a USGS land-change science research leader, chairs the USGS-NASA Landsat Science Team, and is the co-director of the USGS-South Dakota State University Geospatial Sciences Center of Excellence. Loveland serves on numerous national and international science advisory panels dealing with remote sensing, land use and land cover dynamics, environmental monitoring, and global environmental change. Tom Loveland has a BS and MS in Geography from South Dakota State University and a Ph.D. in Geography from the University of California, Santa Barbara.